GUIDE for SIGH IN / LOG IN into your profile
1. "Your email" enter the email you have received from us
2. "Your password" enter: osten
3. Push the button "Log in"
4. Go to "Login Settings" on your profile
5. Change the Email with your personal email address
6. "Current Password" put: osten
7. "New Password" put your new pass
8. "Retype New Password" put your new password again
9. Push the button "UPDATE"
10. CONGRATULATIONS! You became a registered member of osten4art.net
DOSE SATIRE for a HEALTHY DEMOCRACY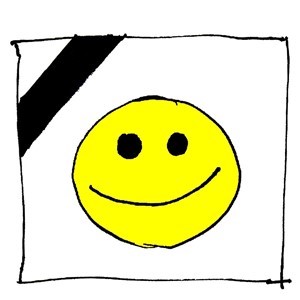 As a great freedom of expression provider and passionate in spreading critical thinking in every pоrе of the community, OSTEN is introducing its newest project: DOSE SATIRE for a HEALTHY DEMOCRACY.
The cartoons by international cartoonists will spread a sense of democracy among the young people to be taught about the values of the democratic society via the universal, effective, creative and fun language – cartoons.
49th WORLD GALLERY of CARTOONS Skopje 2017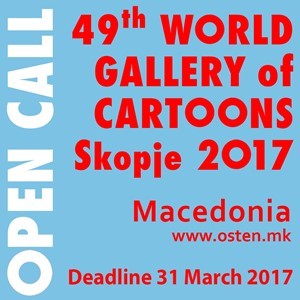 Dear friends cartoonists,

It is a time to conquer the world with your cartoons again!

OSTEN invites you to participate in the 49th WORLD GALLERY OF CARTOONS Skopje 2017! Following our principle of creating and preserving the art on paper, only ORIGINAL WORKS will be considered in the selection process. The deadline is 31st March 2017. Apply! You can be part of our story...